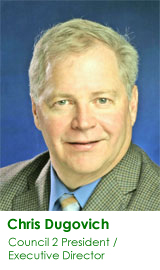 THE WASHINGTON State Council of County and City Employees, (WSCCCE) AFSCME, AFL-CIO represents more than 16,000 employees who provide services to the citizens of Washington state. It is a democratic union providing a real voice for its members through active participation and professional representation. The Union works to preserve and enhance workers' compensation and benefits. It also promotes job security and improves other employment conditions.

Council 2 welcomes inquiries on joining the Union.

Call us at 1-800-775-6418 or e-mail us at: c2everett@council2.com.